Book Review: The Institute is one of Stephen King's best, and that is saying something among the 60+ novels and myriad works of art he has created.
Choosing a novel for the inaugural The Forgotten Fiction book review was tough.
But The Institute by Stephen King is truly a remarkable work of fiction that resonates with the Constant Reader, and I felt it was a great recent work to highlight in our review kick-off.
In The Institute, King's story-telling is poignant, his characters – and many of them, at that – are utterly real and visceral.
PLEASE NOTE: The following book review is *SPOILER FREE* and discussion of the plot is tread upon lightly for the sake of readers that have not yet opened the book.
The Institute sheds labels and stands alone as a tightly woven work of suspenseful fiction.
Here is the story synopsis from Sai King, and the review continues below it.
---
From StephenKing.com:
The Institute
Formats: Hardcover, eBook
First Edition Release Date: September, 2019
Synopsis:
In the middle of the night, in a house on a quiet street in suburban Minneapolis, intruders silently murder Luke Ellis's parents and load him into a black SUV. The operation takes less than two minutes. Luke will wake up at The Institute, in a room that looks just like his own, except there's no window. And outside his door are other doors, behind which are other kids with special talents—telekinesis and telepathy—who got to this place the same way Luke did: Kalisha, Nick, George, Iris, and ten-year-old Avery Dixon. They are all in Front Half. Others, Luke learns, graduated to Back Half, "like the roach motel," Kalisha says. "You check in, but you don't check out."
In this most sinister of institutions, the director, Mrs. Sigsby, and her staff are ruthlessly dedicated to extracting from these children the force of their extranormal gifts. There are no scruples here. If you go along, you get tokens for the vending machines. If you don't, punishment is brutal. As each new victim disappears to Back Half, Luke becomes more and more desperate to get out and get help. But no one has ever escaped from the Institute.
As psychically terrifying as Firestarter, and with the spectacular kid power of It, The Institute is Stephen King's gut-wrenchingly dramatic story of good vs. evil in a world where the good guys don't always win.
Notes:
On Sale: September 10th, 2019
Page Count: 576
---
The horror within The Institute certainly grips you.
But this is not strictly a book of 'horror,' though there are many horrific things depicted therein.
Rather the book is parts thriller and science fiction, and like many of the author's books that have been labeled 'horror,' it a cross-genre work at its heart.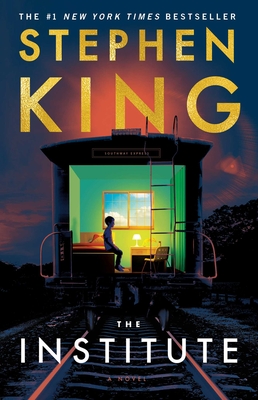 The story contains a number of truly wicked and unsettling depictions of humanity, including the Nazi-like experimentation on children and young adults with psychic abilities.
But there is also a remarkable resilience and a compassion of human character in the tale too.
Overcoming the odds while remaining a morally-centered young person may or may not be possible for the likes of Luke Ellis and company.
The protagonist Luke is twelve-years-old.
From his experiences as an extremely bright kid that is ever seeking mental challenges to his courageous new best friend under the dire circumstances of imprisonment, Kalisha, to the good cop driven off the job, Tim, all stand apart in myriad ways.
And then there is ten-year-old Avery Dixon who is much younger than the majority of teenagers with telekinetic and psychic powers that have unwantonly been abducted and then inducted into the place they all refer to simply as the Institute.
For a boy to go through being separated from his parents and kidnapped and then tested upon, such atrocities, such utter emotional devastation, as does Avery, it pulls at and tightens the chest with anxiety for this kid as the story unfolds.
Numerous surprises occur in the plot and they often catch the prisoners in the Institute off guard, to say the least.
You feel for the characters in the book, and you grow to utterly despise most of the ones that are working for The Institute.
Few people have ever creeped me out like Mrs. Sigsby, or her remote, soft-spoken boss.
The troop of doctors appear to be enjoying their work with human lab rats and the attendants are all very aware that they have participated in the kidnapping and torturing of children.
The labs, the Institute itself, becomes one of the most impactful characters in the work.
The book's setting largely takes place inside a hidden laboratory facility with multiple buildings and prison-like security that is hidden in an isolated forest area in Maine.
It is a whole other level of creepy, in terms of both the psychological elements in the surroundings, from retro posters hinting at the age of the place and their consistently warped messages, and the feel of the old-time secret underground cold war lab that has survived in the 21st century.
And the methods for getting the children to comply with the Institute's rules and orders, carrot and stick methods, would be heinous if they were done to adults. Yet they are being done to kids.
You can feel the heavy cement of the compound's outer walls as if they were rough under your hand.
It is truly a fortress meant to prevent kids from escaping and to prevent them from being found.
Readers grow to hate the Institute, to hate that god-awful place, just as the characters do.
As Sai King says, the characters come to life and choose their path, making the story.
The Institute even has an air of Huck Finn and Tom Sawyer adventuring to it, though this is bleaker in some ways than Mark Twain's classics.
For one thing, the protagonist Luke Ellis will almost surely experience PTSD the likes of which Tom and Huck could not have ever fathomed.
I see The Institute as a story tied to a King masterpiece, Firestarter, though there are stark differences between the two.
Firestarter has been a great influence on pop culture, and especially the Netflix show Stranger Things, and I would not be surprised if The Institute becomes another great influencer as time goes on.
The Institute is a gem of a tale!
To say Stephen King is a prolific writer, is a given, but his writing is phenomenal.
There is no one like Stephen King.
That is not to say that all of his books are favorites of mine, don't murder me Constant Readers, but I do appreciate all of his works, his top-notch level of writing, the fully-fleshed innumerable characters he creates, and the master storytelling, even in those tales that do not resonate as strongly with me.
And many of his books are among my favorite works of literature, of all-time, and The Institute has become one of these, just as Firestarter is.
And as we head further into 2020's Coronavirus social distancing self-quarantines with more reading time on our hands, anyone who has not given this book a read, or a re-read, may want to peruse this Spoiler-Free book review and feel inspired to read the newest (from 2019) from the author of The Stand.
At over sixty novels, The Institute proves Stephen King is still at his best.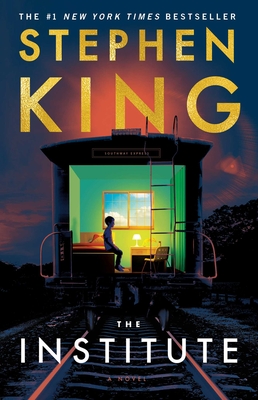 Shop your local indie bookstore for The Institute 
P.S. If You Want To Know A Little More About How The Forgotten Fiction Is Different & Our Mission . . .
We are really trying to achieve two main goals here:
To bolster every author who puts out a work of fiction long after the initial buzz that accompanied its release. This is something that is usually left to an expensive public relations manager or company and even with all of their powers of marketing / PR are limited in where they can place the book months after its launch. This includes limited edition and small press publications, like Suntup Editions, that are also reviewed for their physical beauty, as well as the work's literary art and often illustrations, so long as the initial work has been out 60 days.
We love books of fiction! And as readers we have too little time to read ALL of the books that fall onto our tentative To-Read List. The Forgotten Fiction hopes that with our Yea or Nay stamp, we can definitively give our unbiased opinion to you as a recommendation that may or may not move a book from the stack to your Must-Read List.
To Read More Details On Our Process Go To The About Page Here.
"Book Review: The Institute is one of Stephen King's best" was written by R.J. Huneke for The Forgotten Fiction.